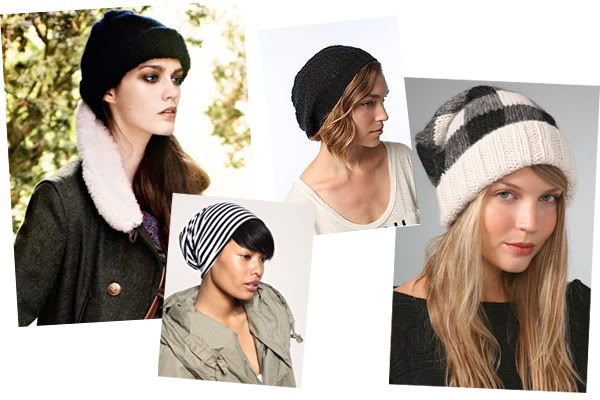 (image via
Refinery29
with beanie links)
Do you ever have one of those mornings with a crazy craving for your favorite coffee (mine is
Stumptown Coffee
) and have no other choice than to run over to the coffee shop with pre-washed hair? Well, I do! But sometimes my hair gets cranky and decides it does
not
want to cooperate with me. Hence the lovelies beanies pictured above! I would wear all of these. ♥
And before I bid you farewell and a cozy weekend, here are some fun links for your Friday!
A guy who makes Target shoppers very
paranoid
.
I hope my weekend includes viewing this exhibit
at P.S. 1
. Any fun exhibits in your neck of the woods?
To my San Fran readers, have you been to the vintage shop
Mixed Pickles?
It looks awesome!
I couldn't help but think this
cross-eyed opossum is sorta cute
(listen with the music on. It might help!)
Charlie and I are going
here
with friends this weekend. It's totally over the top and cheesy, but they play The Beatles in Russian! Now that's a formula for good times.
What are your plans this weekend? Would love to know! xoxo.