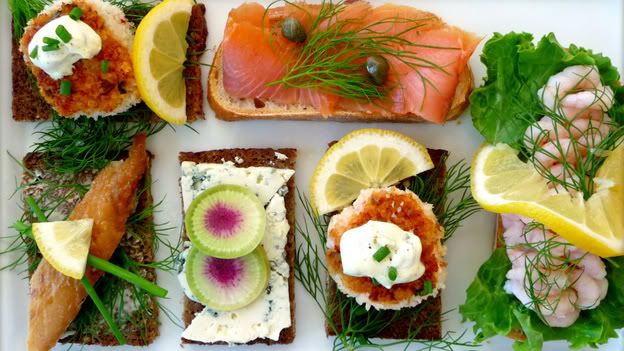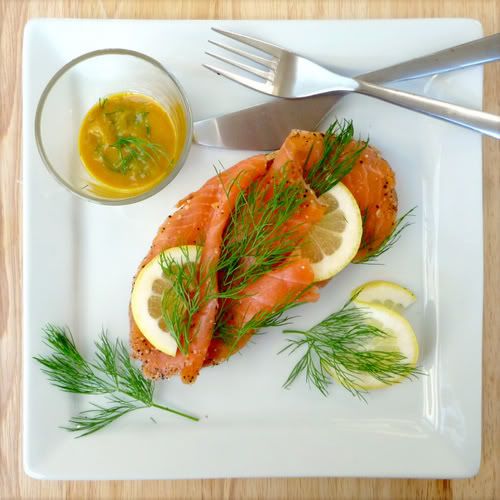 (image via
NPR.com
)
I rarely eat sandwiches, but when I do, it totally reminds me of being a kid and taking bagged lunch to school (I loved guessing what my mom made me before lunchtime!) But as an adult, I think I'm ready to transition to a more sophisticated sandwich. ;) Enter:
Danish open-faced sandwiches
, like the ones pictured above, via
NPR
(recipes included).
Perfect for yourself, or to share with your friends, elementary style. &hearts