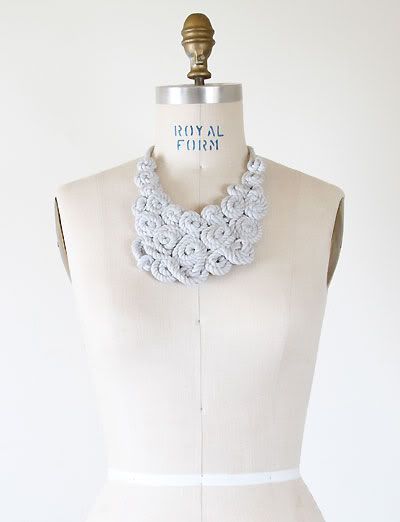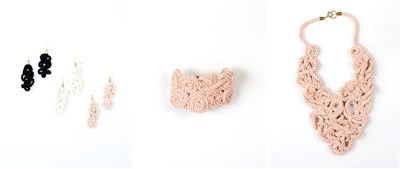 (Images courtesy of Creatures of Comfort)
One of my favorite things is finding jewelry made with unexpected materials. Take this
Michelle Lane Systematic line
, made from hand-sewn rope. Lane, who is a professional stylist, was inspired by fashion and physics. Wow! The dreamy necklaces are available at my favorite online store,
Creatures of Comfort
, where I'm also hunting for a good winter boot (recommendations welcome!)
And now, I bid you a lovely weekend along with our tradition of view-worthy links!
Band to watch: Headless Horseman (c/o Stereogum)
Who Knew Miami Had Hipsters? I did, I did! (c/o Refinery 29)
For my fellow veggies, good piece on must-visit veggie restaurants!
(NY Mag)
House Plants for the Inept. Don't judge.
(NY Times)
What a frisky dolphin!
(The Frisky)
And! In case you missed it, my video for the lovely Alexandra Grecco.