As promised, here are photos from our second annual Dia De Los Muertos party! We were so impressed with everyone's enthusiasm with their outfits -- it was truly an amazing turnout!
Our very talented friend,
Thomas Smith
, was the photographer of the night and has shared the wonderful photos he took. I can't wait to plan our third annual. Enjoy!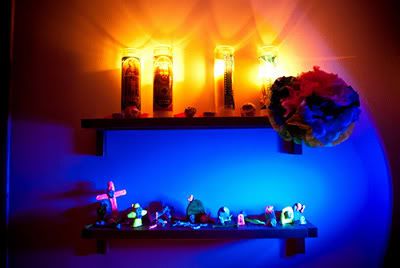 Even our bathroom got dolled up!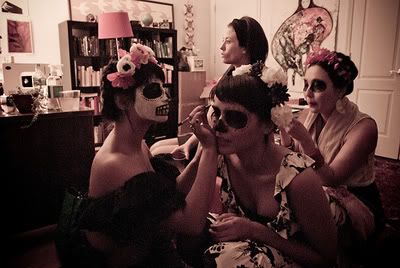 The ladies do last-minute touches...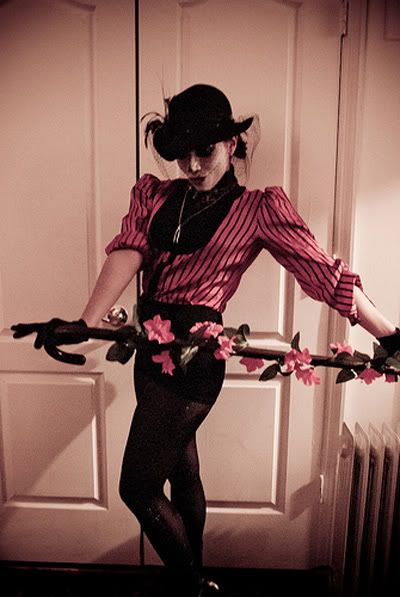 My cane was a last minute costume add, courtesy of my boyfriend's sprained ankle.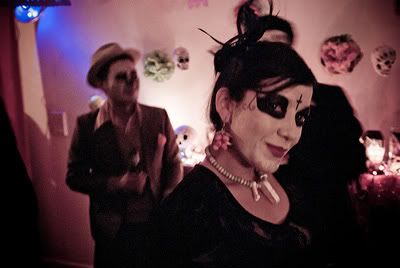 DOPT's own Lisa Michelle giving the camera some love.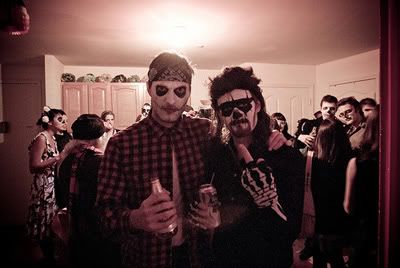 Charlie + Johnny get into character.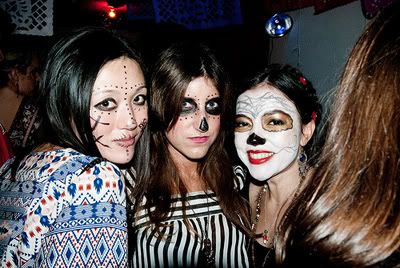 The lovely variations of Dia De Los Muertos makeup. Looking good, ladies!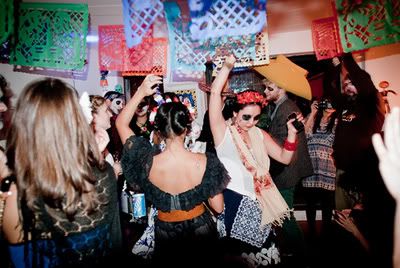 Party time! My boyfriend, Charlie, DJ'ed a great set!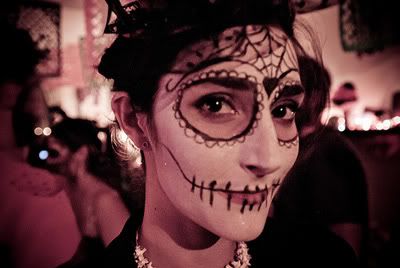 Our favorite co-chair party planner, Rachel.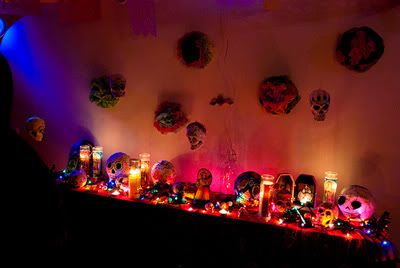 The DIY decor.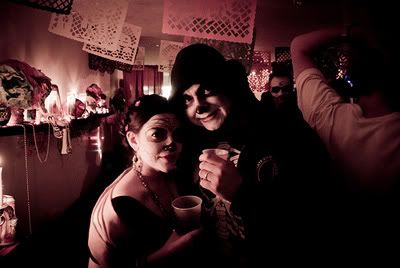 Claudia + Alex accomplish looking spooky yet adorable.
For more pictures, visit Tommy's
Flickr site
!