I've returned from my Portland/Seattle trip, and I'm happy to report that both cities are as charming and cool as I thought they would be! Aside from the annoyance of weather delays, once we got into each city, we immediately fell in love with the landscape, and believe it or not, the rainy weather (it felt cozy :)) All in all, two great cities worth seeing.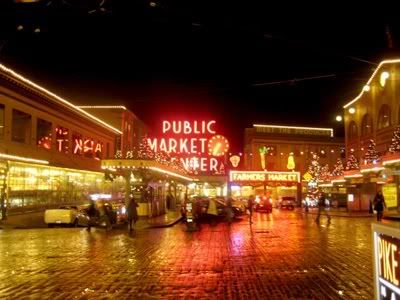 In front of Pike Place Fish Market, Seattle.
Jumbo sized shrimp! Where's the cocktail sauce, please?
Shopping at Xtabay in Portland, where I bought this. (Thanks for the shop recommendation, Jen!)
Charlie eyeing some records in Portland (they have amazing record stores!)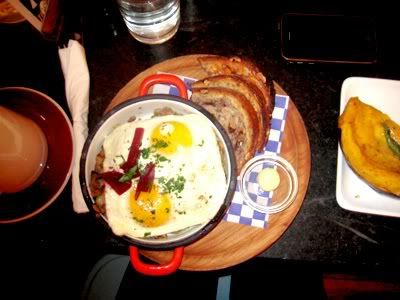 Amazing Swedish breakfast at Broder in Portland.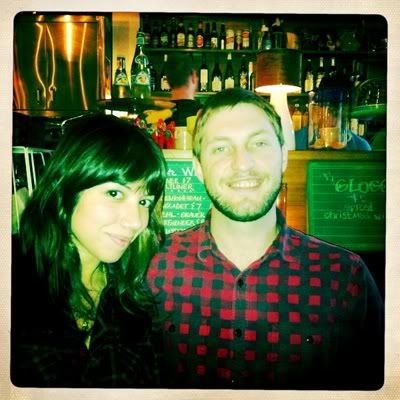 We had fun with our Hipstamatic app. :)
Have a lovely weekend! xoxo