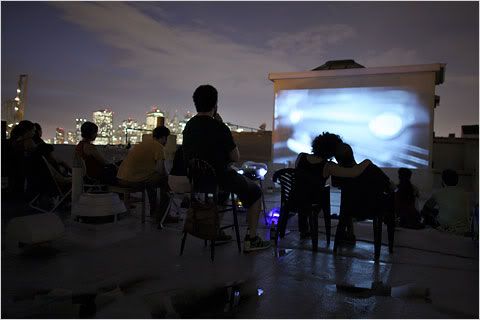 (photo via NY Times)
Today's weather in New York is the best it's been yet this summer. It's sunny with a cool breeze. So tonight we're taking advantage of the beautiful weather and gathering in our house to watch a projected movie in our yard! I'm so torn with movie choices, though. Any suggestions?
We screened Dazed & Confused last weekend, so it has to live up to it's awesomeness. ;)
Link time!
Awesome people hanging together

Here is what Brooklyn looked like in 1974!

Springy summer look. Love.

I adore Sandra Juto. I have been following her blog for years, and just now I'm sharing it!

New Robyn video, directed by Max Vitali. I want her moves.
Have a dreamy weekend. ♥