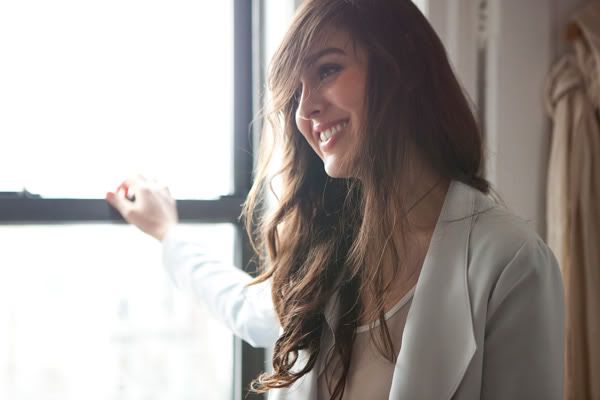 (photo via Refinery 29)
I was perusing
Refinery 29
for some hair inspiration and came across Tilde jewelry designer
Claudia Martinez's
amazing tresses. I love the way her locks have those side swept soft curls. And her chic white blazer really ties it all together! Just had to share that. ;)
On another note, what are your plans for the weekend, DOPT'ers?
Charlie
and I are heading up to Cape Cod for the weekend where his family has a vacation home and are graciously letting us stay in. It's somewhat of a drive, but luckily we don't mind and see it as a chance to hear some new tunes (recommendations welcome!)
See you Monday...
if Earth still exists
! (no worries. The guy behind the prediction has an IQ of 95, below average. Teehee.)
Link time...
Funniest
video
I have ever seen done with a dog.
For my NY readers: I saw
Sleep No More
Tuesday, the immersive theater experience, I highly recommend it!
Now online,
T Magazine Design and Living Summer 2011
. It's awesome.
Cutest thing ever! This guy
does
his girlfriend's makeup (she looks slightly terrified!)
Pretty print.
The distance between you and I
.
I want to put
these
in my yard!
Have a dreamy weekend. ♥